Jumpstart comprises of four key initiatives

Jumpstart Juniors is a great way to introduce young Jewish children to the importance of being part of our local community and the values of giving charity and helping others.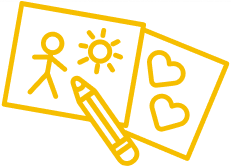 We aim to:
Provide fun events for children that start the conversation about family giving so that they can continue to discuss this at home
Educate children about the importance of giving back to our local community and being role models for each other
Showcase stories and touchpoints that are relatable to children and illustrate the impact of Judaism and charity in our lives
Jumpstart Shark Tank
A community-wide annual pitch event that allows five social entrepreneurs to pitch for a share of $60,000 in seed funding. This event is a highlight on the Jumpstart calendar and has launched some of our communities most successful social ventures.
Jumpstart 10×10
A committee of 10 people invites ten friends, who all pledge $100 to their chosen member organisation. These fundraising events are based on donors' ability to select where they want to direct their fundraising dollars after listening to engaging and inspiring pitches.
Giving Circle
A group of young donors who commit additional funds to the community get together to decide which projects they wish to support collectively.